Brookman Greene offers full or partial event management service from the North Cotswolds to London and the Southwest of the UK. We help to thoughtfully plan and design memorable events; specialising in luxury weddings, private parties, celebrations, corporate and milestones.
Featured Projects
Set at a country home, this wedding oozed elegance with a subtle touch of renaissance. Words cannot even express how beautiful this wedding was for such a lovely couple both inside and out! 



View All Projects
'Thank you for all your help with the wedding; the hours you spent in the run up to the wedding, on the day itself and the clear up afterwards. We can't thank you enough!'
'Thank you for all your hard work, before, during and afterwards, to help make our day so perfect! We had the best day and could not have done it without you! You were essential to everything we did! Literally thank you to the moon and back!'
'You were enormously fun and unstressful leading up to the event. All your ideas were fab and executed beautifully! The attention to detail was superb. The tents, food, service, fireworks, chill out, lighting, braziers and so much more were top, top, top!'
'From the very beginning, you absolutely understood us both, and made suggestions that matched our personalities and tastes. You really do have a talent for visualising events - from the 'big' things to the finer details. You were our anchor throughout!'
'Thank you for being so utterly brilliant! The never failing calm and dependability which are your key characteristics, combined with the courteous enthusiasm and cheerfulness of all your team made for a smooth running show, which never let up, long into the night.'
'After our first meeting, I felt so much of the stress melt away. You completely understood what I wanted and no detail was overlooked. Throughout the year you made stressful situations and big decisions so easy to deal with. During the day of the wedding you were my rock.'
'I don't even know where to begin to express my thanks to you for organising such a FANTASTIC party for my 21st. That amount of time and effort you put into it was astounding and when the night finally arrived, I was blown away by the whole thing! I had THE best night, so thank you so so so much for everything! I wish it could happen all over again!'
See our Look Book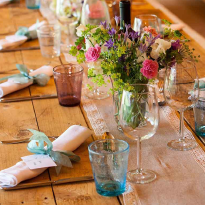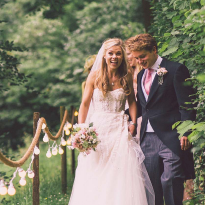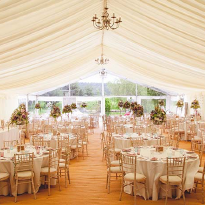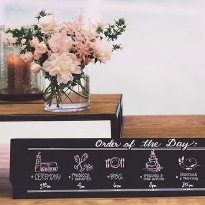 Be inspired by the other selections featured in our look book.
THE BG FULL SERVICE
BESPOKE & PERSONAL
With one-to-one personalised service, Ruth and the team strive to bring to reality your vision of the perfect wedding, party or event.
DESIGN & PRODUCTION
Meticulous attention to detail is an important part of our ethos, reflecting the lifestyles and personalities of our clients.
EVENT MANAGEMENT
If you require a helping hand to manage your event, our hard working and dedicated team are on hand to assist you every step of the way.
Read More
Looking for Props but don't need a Planner?
Over the years, we've accumulated an impressive collection of props from all our weddings and events. We know that not everyone has the budget to hire an event planner, so these items are available for hire as an affordable alternative option to our full service – and can add that special touch you're looking for to any wedding or event.